The Rock Skills Intro course is your key to getting started in the world of climbing! No previous experience of climbing is required to attend a Rock Skills Introduction. It's aimed at complete beginners and those who haven't done much climbing outside yet. Our main priority is getting you climbing and acquiring the basic skills that will set you up for a lifetime of climbing.  Whilst we'll cover technical skills through the day the focus will be to get as much climbing done out on real rock as possible!
Course Aims
By the end of this course you'll have;
An enjoyable day climbing on real rock
Have the skills to start going climbing for yourself
Be ready to attend the Rock Skills Intermediate course
Syllabus
Below is a rough idea of what we'll cover, as ever we're flexible and adapt to different needs and experiences.
Background and Planning – an awareness of the types of places you can climb in the UK and Ireland, how to use guidebooks and mobile devices to find crags and routes, crag etiquette and the work of the mountaineering councils.
Climbing Skills – fundamental movement skills and climbing styles.
Footwear and Equipment – footwear and equipment selection and how to use the kit you choose.
Technical Skills – tying into a harness, belaying, spotting and how to abseil. Environmental Knowledge. The impact of climbers at the crag, ethics, access and environmental considerations for climbers.
Hazards and Emergency Procedures – identifying hazards, managing risk, understanding common injuries, how to get help and the role of Mountain Rescue and associated emergency services.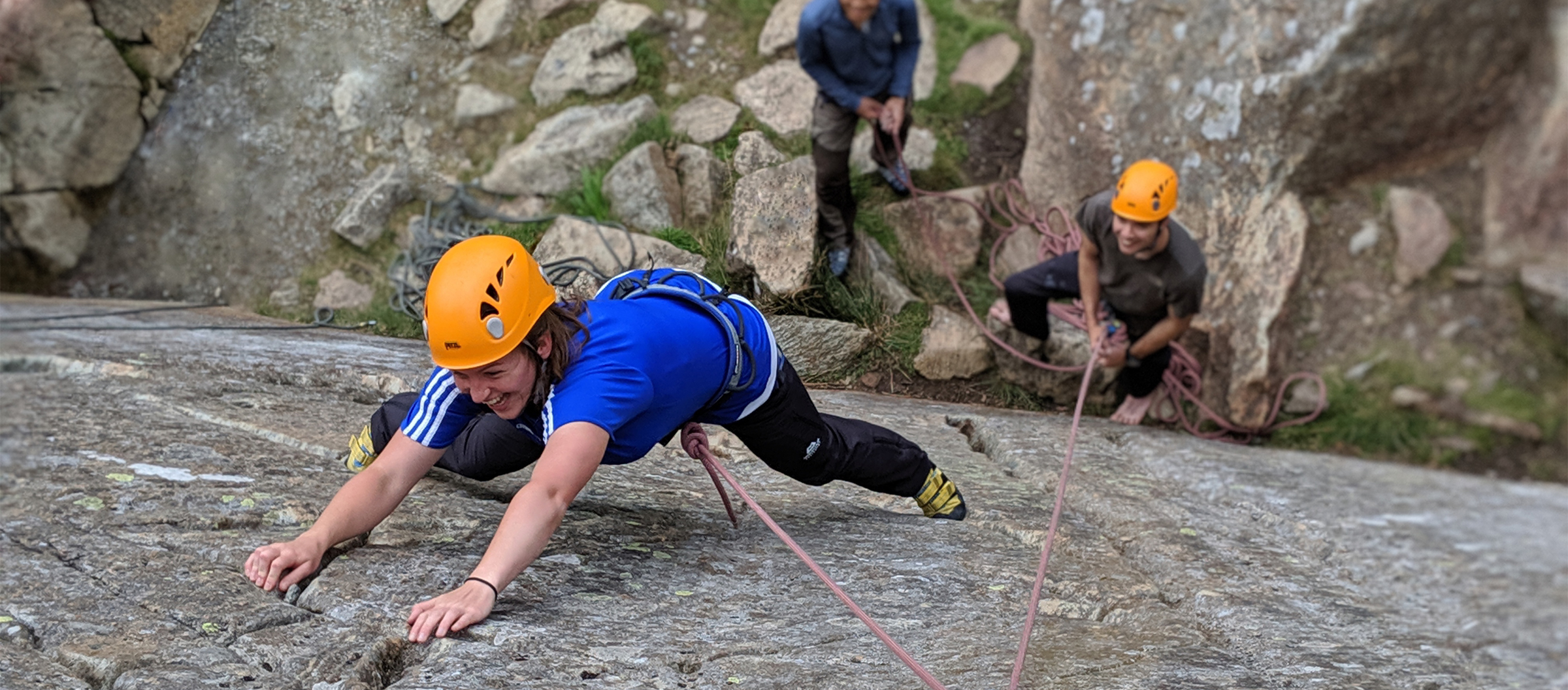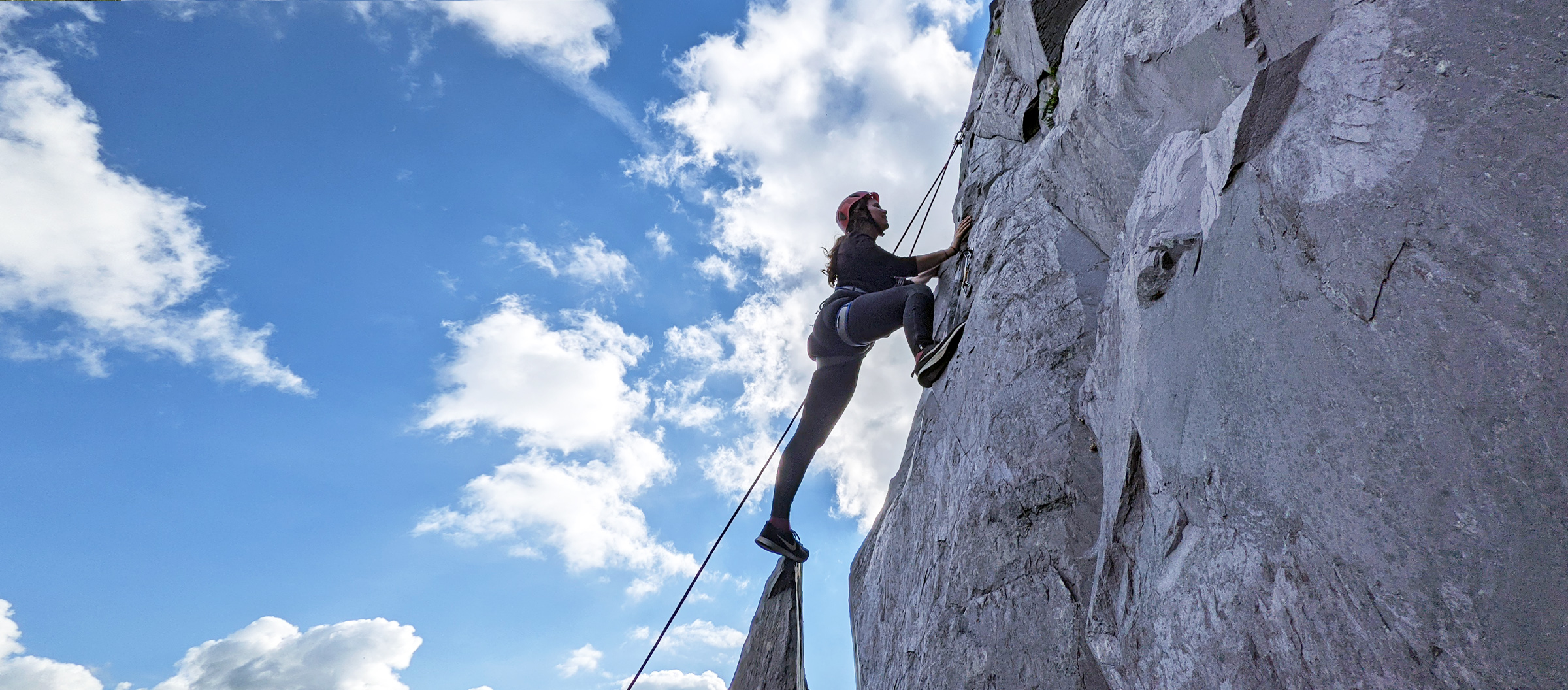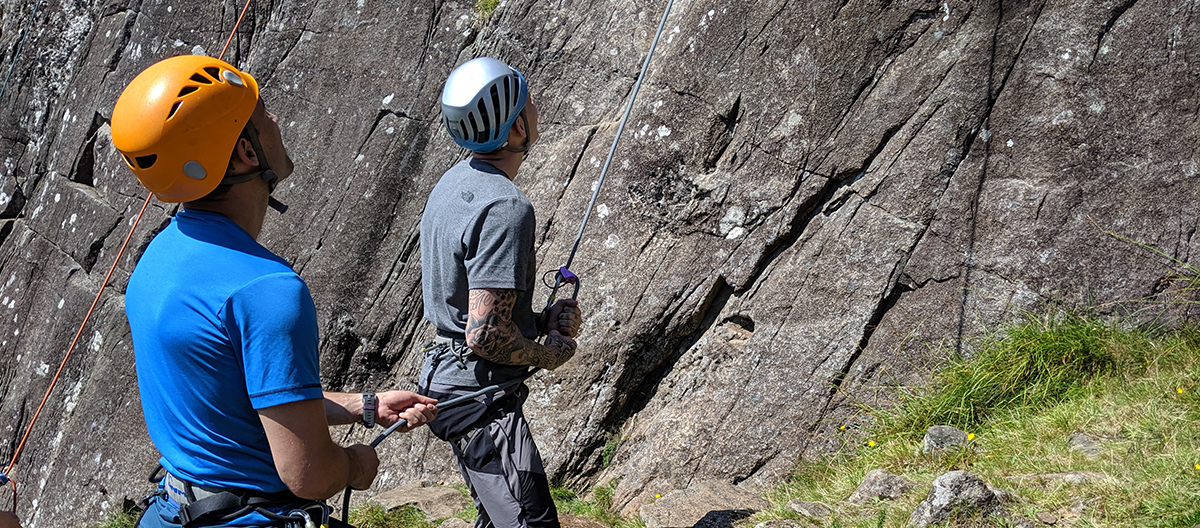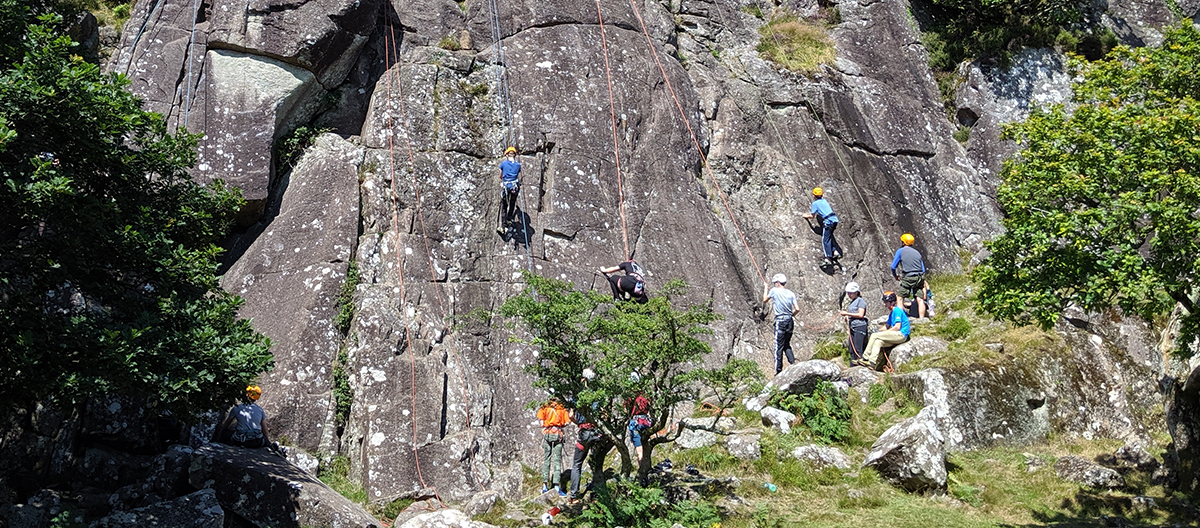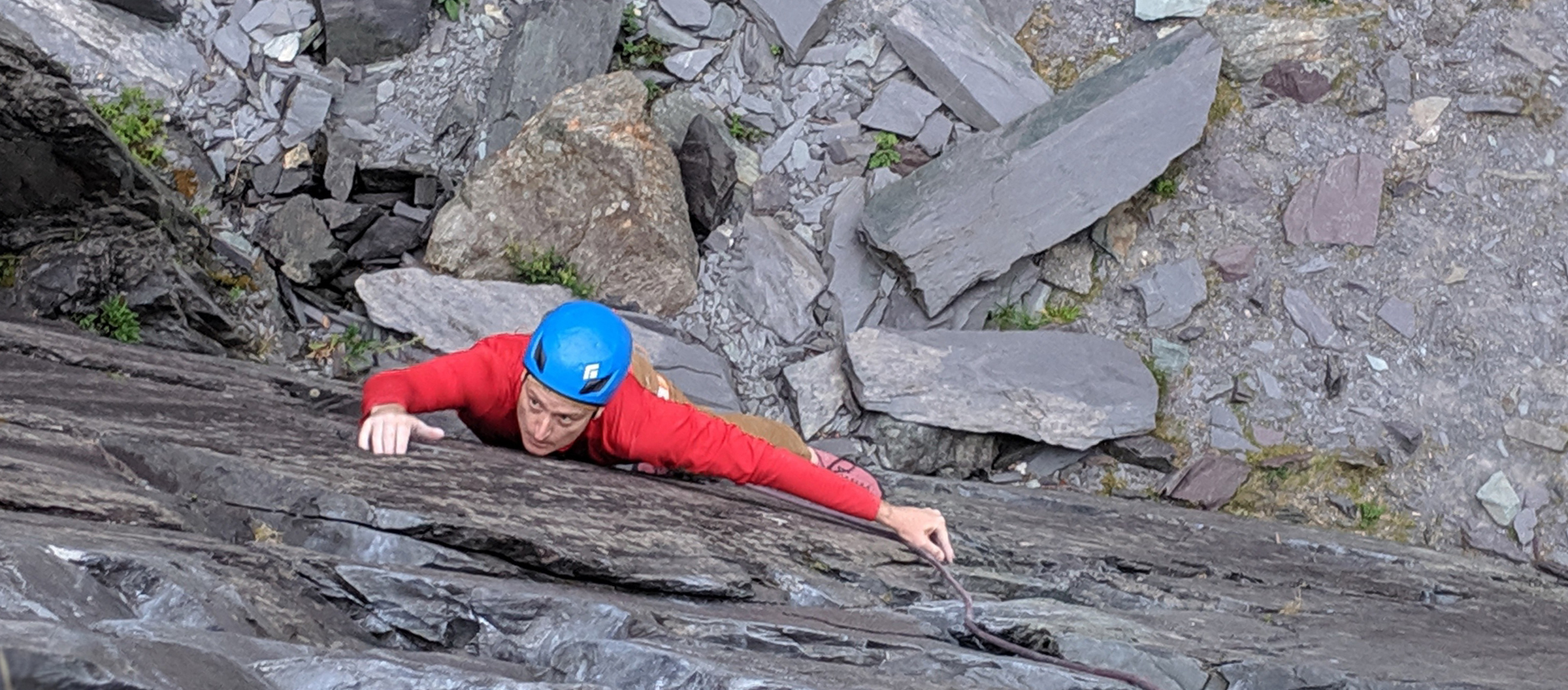 No previous experience of climbing is required to attend a Rock Skills Introduction course, it's aimed at complete beginners or those just starting out. Even if you've done a bit of climbing indoors you'll learn plenty of useful stuff.
If you already have some experience climbing and belaying, and want a 2 day course the Rock Skills Intermediate Course might suit you better.
The itinerary below isn't set in stone; by design we're flexible to adapt to the weather and varying group experience. Below is a rough plan for the course:
Day 1
Touching Rock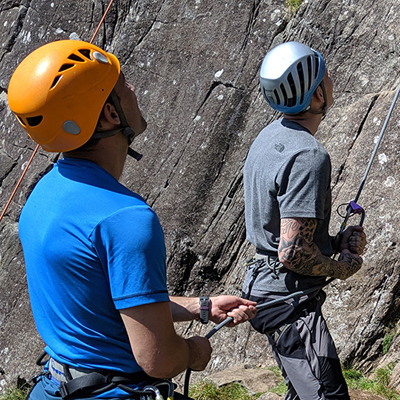 Course Start 08:30 - introductions and welcome with tea and coffee at Basecamp.

Planning Information - looking at weather forecasts, guidebooks, access and venue choice.

Collect & Check Kit - technical equipment handed out (e.g. helmets) and personal kit check.

Travel to Crag - we'll organise lift-shares to reduce impact and ease parking. There's a great deal of climbing nearby; though we may drive up to 30 mins to escape rainy forecasts.

Outdoor Climbing - walk in to the crag, safety briefs, warm-ups then climbing rock! Basic skills such as tying-in, belaying, moving fluidly on the rock. We may head to an indoor climbing wall for some of the day if it's wet.

Return to Basecamp - return to Basecamp for around 16:00, hand in kit, grab a well-earned brew and review the day.

What Next? - your instructor will discuss a personal development plan and we'll email out post course resources to help you on your climbing journey.

Course Finish - usually we'll wrap up the course around 16:30
We provide all the technical equipment on this course. You can see what we recommend you bring and what we provide in our detailed kit lists.
We have also set up a 15% discount for Mountain Independence clients with
V12 Outdoors
. They are our favorite climbing shop with an amazing range of kit, super friendly and knowledgeable staff and they're very local – exactly 100m from our door in Llanberis!
The Rock Skills Introduction course is one of 4 courses in the Mountain Training Rock Skills scheme. By registering you'll also receive;

Certificate of Completion
Accreditation with Mountain Training
The Rock Skills Scheme handbook
The BMC New Climbers handbook
Ongoing access to the Mountain Training Digital Logbook – a great place to record your climbing endeavours – especially if you're considering pursuing any of the Mountain Training qualifications in the future.
If you would like to be registered with Mountain Training (not obligatory) for the Rock Skills scheme then we'll also need the Name, Email, Date of Birth and Gender for each participant to be able to add their registration details.
There's no requirement to register with Mountain Training if you'd prefer to just join the course but you won't receive the certificate and have the course accredited.
General FAQs
For more generalised questions please visit our FAQs page or for questions specifically relating to the Rock Skills Introduction course see below.
Rock Skills Introduction FAQs