Get Qualified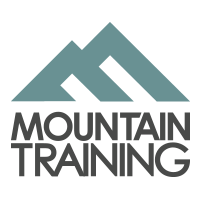 We are a Mountain Training Provider for the Climbing Wall Instructor, Rock Climbing Instructor and Mountain Leader schemes with years of experience delivering these courses and a passion for helping develop outdoor instructors.
If you're looking for a change in career, to gain further skills and training in a volunteer position, or just fancy the challenge of achieving a well respected and nationally recognized qualification then you've come to the right place..
We have a quiet, private space for Mountain Independence to deliver morning meetings and evening lectures; equipped with great facilities and lots of resources. With tea and coffee included in the package; finishing each day with a slice of cake is just the icing on the, well….
We pride ourselves on not only using the most highly qualified and experienced trainers, but instructors who are still relevant and active freelancers doing the work of the award schemes that they are delivering. Additionally, all our staff are members of AMI and MTA, undertake Continuing Professional Development, share our passion for doing the best job in the world and are super friendly : )