The Climbing Wall Instructor qualification trains and assesses candidates in the skills required to supervise climbers on purpose built artificial climbing walls and boulders. It is ideal for people who work at climbing walls or at venues with permanent or mobile climbing towers.
In addition to our experience of delivering the Climbing Wall Instructor award scheme, we are active and current Climbing Instructors instructing climbing sessions with various groups. We're passionate climbers ourselves and the only thing we love more than teaching climbing, is developing psyched instructors who want to teach climbing.
One of the best things about our course is you get to visit 2 different climbing walls so you have variety in venues. In the evenings you can make the most of being in North Wales and get out for a little bit of personal climbing if you haven't had your fill during the day!
Optional Abseil Module Training
We also run the Climbing Wall Instructor Abseil Module Training as a bolt-on for those booked on this training course at a discounted rate; it's an extra 4 hrs delivered on the 2nd day.
Syllabus
The Climbing Wall Instructor Training covers the following main syllabus areas:
Technical Competence – including equipment, belaying, personal skills and background knowledge.
Management and Decision Making – including planning, managing participants, decision making, knowledge and demonstation of techniques and managing other staff.
Teaching and Learning Skills – including fitting equipment, tying-in and belaying.
The Climbing Environment – including access, etiquette and ethics.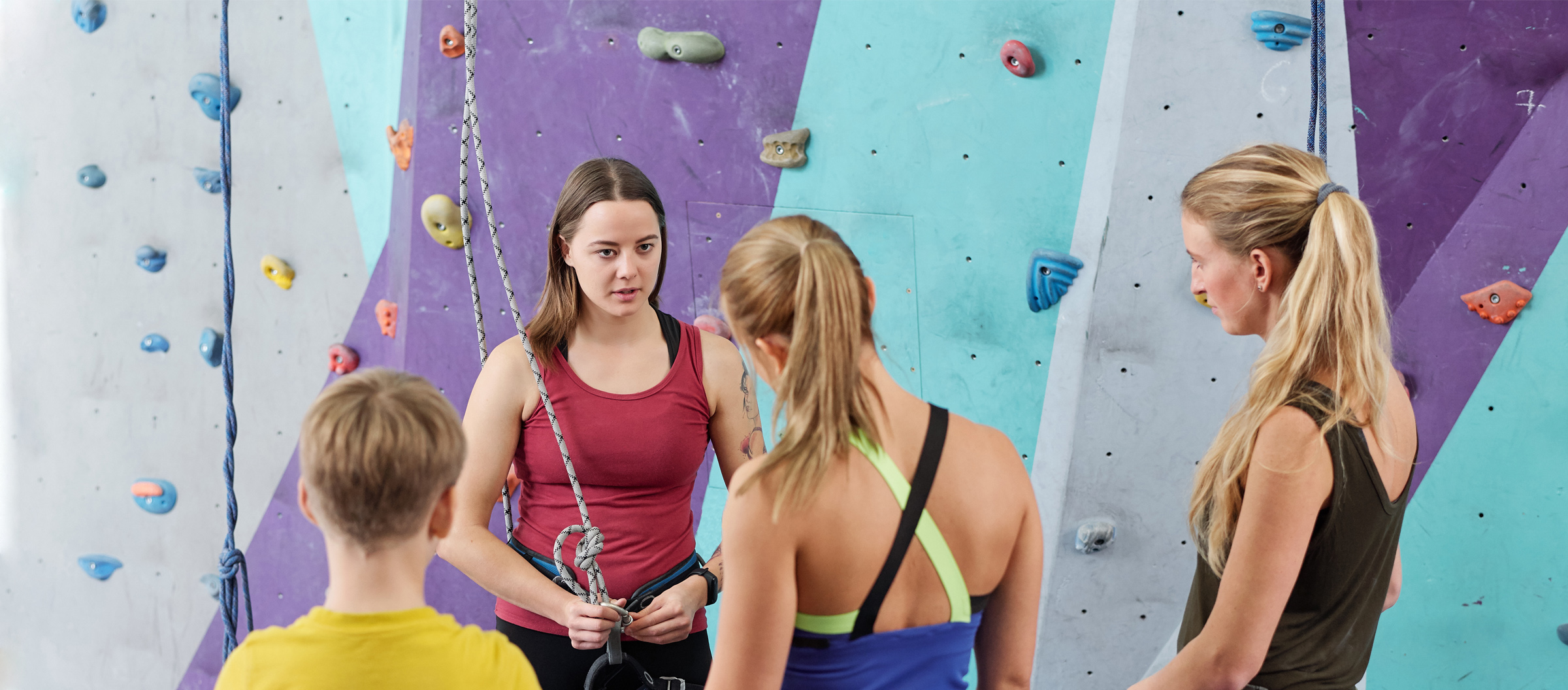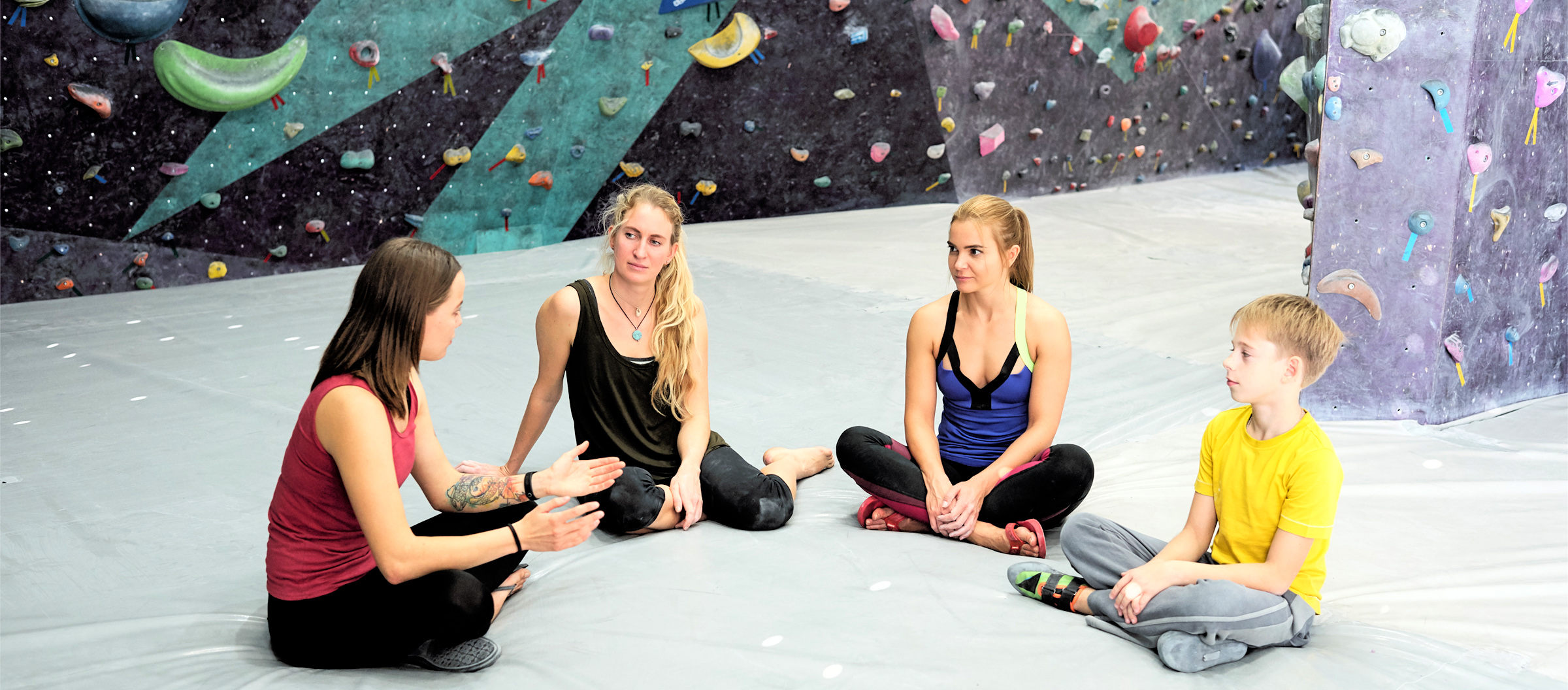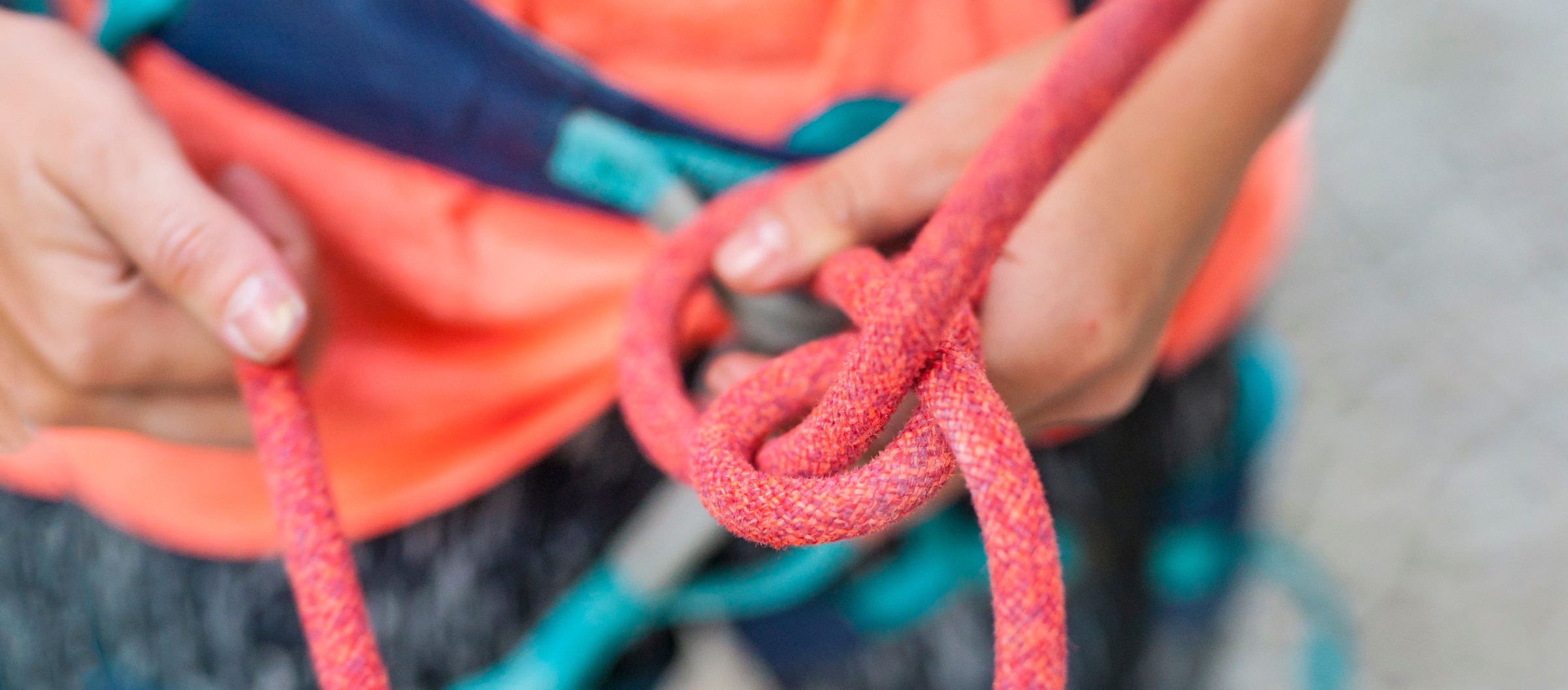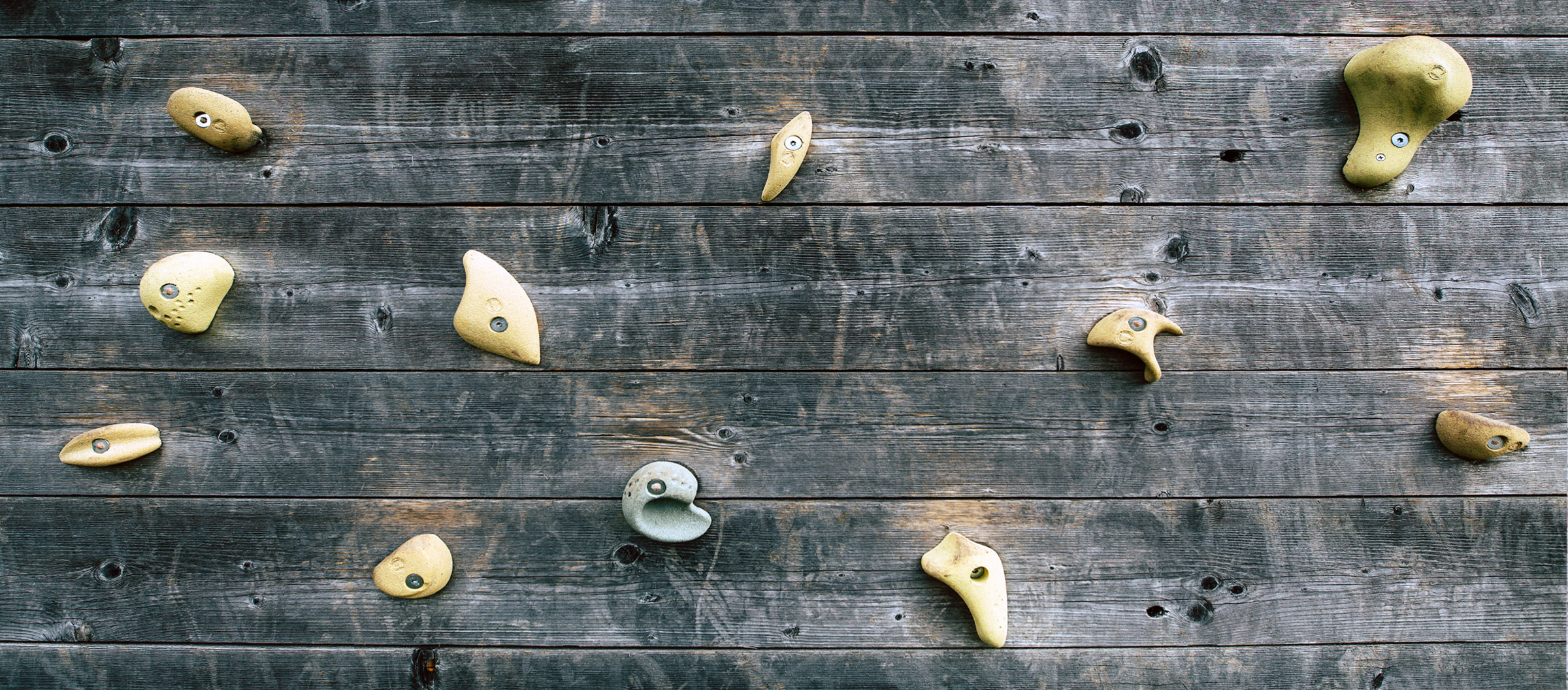 Before booking, you should ensure you meet the prerequisites set out by Mountain Training;
You must be registered on the scheme. – details here.
You must have an understanding of the wider sport of climbing.
You must have an up to date logbook (preferably DLOG) with evidence of the following:
Visits to 3 different climbing walls on at least 15 different occasions; this must include at least one major public wall.
10 led routes at Fr4 on walls.
The itinerary below isn't set in stone; by design we're flexible to adapt to different needs. Having our own base to run presentations and theory sessions allows us to move these sessions around in the day to work around busy days at the wall if there's wet weather driving people inside. Below is a rough plan for the course:
Day 1
Role Models and Instructing
Course Start - we'll meet at Basecamp at 09:00 for introductions, discussion of your experience, aims & aspirations over tea & coffee.
Scheme Introduction - stages of the award, Mountain Training, scope of the scheme and course outline.
Collect & Check Kit - technical equipment handed out and personal kit check.
Travel to Climbing Wall - we'll organise lift-shares to reduce impact and ease parking. We're lucky to have a few good and different sized climbing walls within striking distance.
Indoor Climbing - the climbing environment, warm-ups, personal skills, instructing technical skills.
Group Management - considerations and top tips for managing various groups at walls.
Return to Basecamp - return to Basecamp for around 16:00, grab a well-earned brew and review the day.
Evening Session - a detailed look at climbing equipment, PPE standards, kit maintenance and group specific kit.
Day 2
Instructing and Coaching
Morning Brief - we may meet at Basecamp or directly at the climbing wall on the 2nd day of the course.
Coaching Skills - coaching basic climbing movement, and making leanring fun through games aimed at different age groups.
Instructing Skills - looking after groups, structuring sessions, assessing students personal skills.
Problem Solving - awareness of common problems and how to avoid them in the first place! How to deal with problems simply and safely.
What Next? - your instructor will discuss a personal Action plan and we'll email you some post course resources to help you on your Climbing Wall Instructor journey.
Course Finish - usually we'll wrap up the course by around 13:00.
Climbing Wall Instructor Abseil Module Starts - For those booked on to the optional Climbing Wall Instructor Abseil Module Training, after having finished the CWI training we'll spend the afternoon covering the extra content for abseiling activities.
Course Finish - we'll typically wrap up the Abseil Module by around 17:30.
We provide a detailed kit list for each of our courses so you know exactly what kit you'll need and what we'll provide. We appreciate kit can be pretty pricey so we'll advise where is best to spend your money and what kit we really rate. We can provide all the group kit on this course.
We have also set up a 15% discount for Mountain Independence clients with
V12 Outdoors
. They are our favorite climbing shop with an amazing range of kit, super friendly and knowledgeable staff and they're very local – exactly 100m from our door in Llanberis!
General FAQs
For more generalised questions please visit our FAQs page or for questions specifically relating to the Climbing Wall Instructor Training course see below.
Climbing Wall Instructor Training FAQs