We're frequently asked about the process to becoming a Mountain Leader so we've put together the article below. The Mountain Training awards are all built upon personal experience, with training input from experts along the way to direct your continuing development, before finally attending an independent assessment to accredit you're at the standard. Ultimately, it's a progressive pathway, designed to support and develop you on your Mountain Leader journey.
We're a leading provider of the Mountain Leader Training and Mountain Leader Assessments here at Mountain Independence. We love running these courses and developing instructors, if you have any other questions please shout; hopefully see you on one of our courses!
Getting Started
To get started on the Mountain Leader scheme you should meet the following prerequisites set by Mountain Training;
be at least 18 years old
a year's worth of experience of mountain walking
an interest in leading groups in the mountains
be a member of a mountaineering council: BMC, Mountaineering Scotland or Mountaineering Ireland
Essentially you should already have experience hill walking and be passionate about the mountains, with an interest in leading groups. A year's worth of experience is subjective, you may have more free time to devote to hill walking than the average person, and be super keen! If you don't already have experience then this is your excuse to go out and bag loads of days out in the mountains adventuring and develop your knowledge!
The last point about being a member of a mountaineering council can easily be addressed at the point of registering for the award scheme in the step below.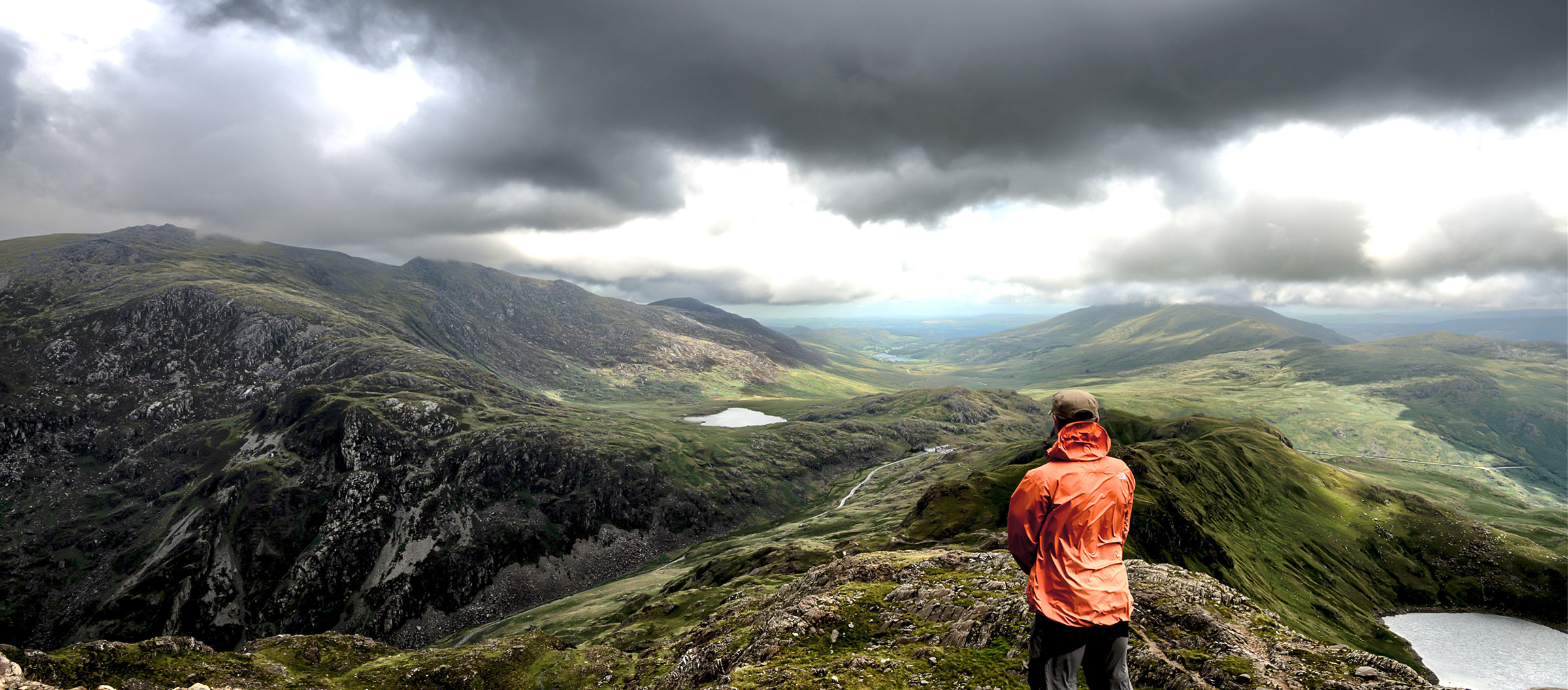 Registration
If you meet the above criteria, then the next step is to Register for the Mountain Leader scheme with Mountain Training.
Mountain Training are the awarding body for the qualification and other mountaineering related qualifications in the UK. The registration fee is a one off cost that allows them to maintain the award scheme, provide customer support and quality assess the providers, trainers & assessors who deliver the award scheme such as us.
Training
Prior to attending a Mountain Leader Training Course, you'll need to already have some hill walking experience. The Mountain Leader award is a leadership qualification and there's a great deal of material to cover, so you'll want to have the foundational skills upon which to further build your knowledge.
Research undertaken by Mountain Training shows that candidates attending training courses with less than the minimum prerequisites have a lower rate of passing Assessment first time around. Mountain Training's prerequisites for the Mountain Leader are that you should;
be registered on the scheme (see above!)
have recorded a minimum of 20 Quality Mountain Days (ideally on DLOG) which can have taken place at any point (pre- or post-registration)
What makes a Quality Mountain Day is a whole article in itself! Essentially, it's a good day out in the mountains where you'll have tested yourself. Whether that be in the planning, navigation, decision making, weather, terrain etc, and importantly increased your experience. Head to new mountain areas, in varying weather conditions to build up your skills.
Training courses are 6 days long and run by approved Mountain Training providers such as ourselves in the major mountain areas of the UK e.g Eryri (Snowdonia), Lake District etc. We recommend you book with a provider whose staff are active Mountain Leaders themselves, doing the work of the award scheme. You can check out our sample Mountain Leader Training itinerary for roughly what to expect on our training course.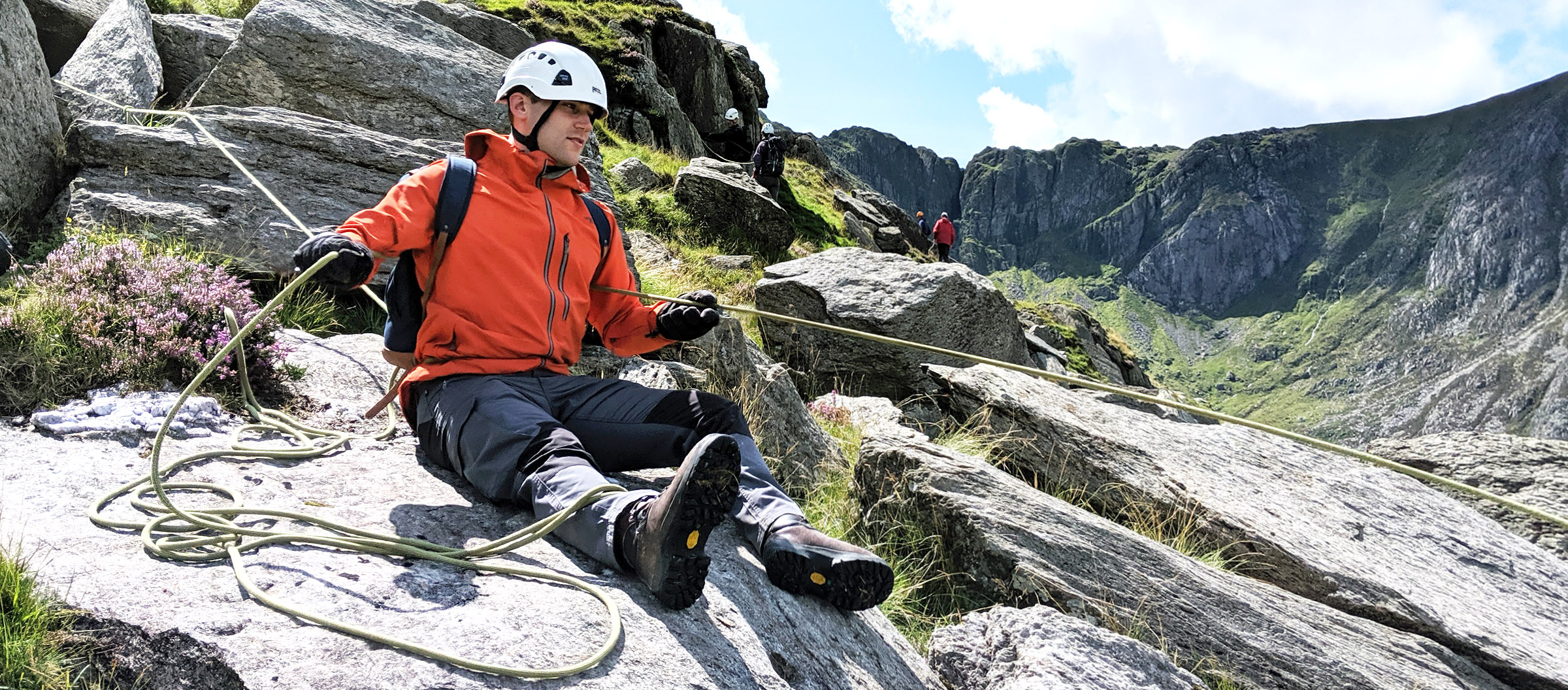 We often get asked about the ropework and if any experience is needed before training. No prior experience of ropework is needed, it's not a climbing award so you won't be dangling over precipices or the like. We look at simple ropework that can be utilised to provide security up or down slightly trickier ground. We'll also travel on steeper terrain to look at managing clients through short steps without a rope, utilising body positioning and spotting techniques.
Ultimately the clue is in the name, it's a training course, and all about advancing your skills and knowledge to progress your journey. The prerequisites are there to ensure you arrive with a good base of experience on which to build, there's no assessment or judgement made on the training course other than personal feedback for your own development. The only additional preparation I typically recommend to folk is to practice the basics of map and compass work, it's quite possible to gain 20 QMDs without needing to do much, if any navigation if you've only been out on nice weather days!
Consolidation
At the end of your training course you'll get feedback to help identify where you're at, and it's a great idea to create an action plan of what to work on to progress toward assessment. The consolidation period is about taking the skills and knowledge from your training course, honing, improving, and developing them further. A six day training course can't cover everything, so personal research on topics such as the mountain environment will be needed also.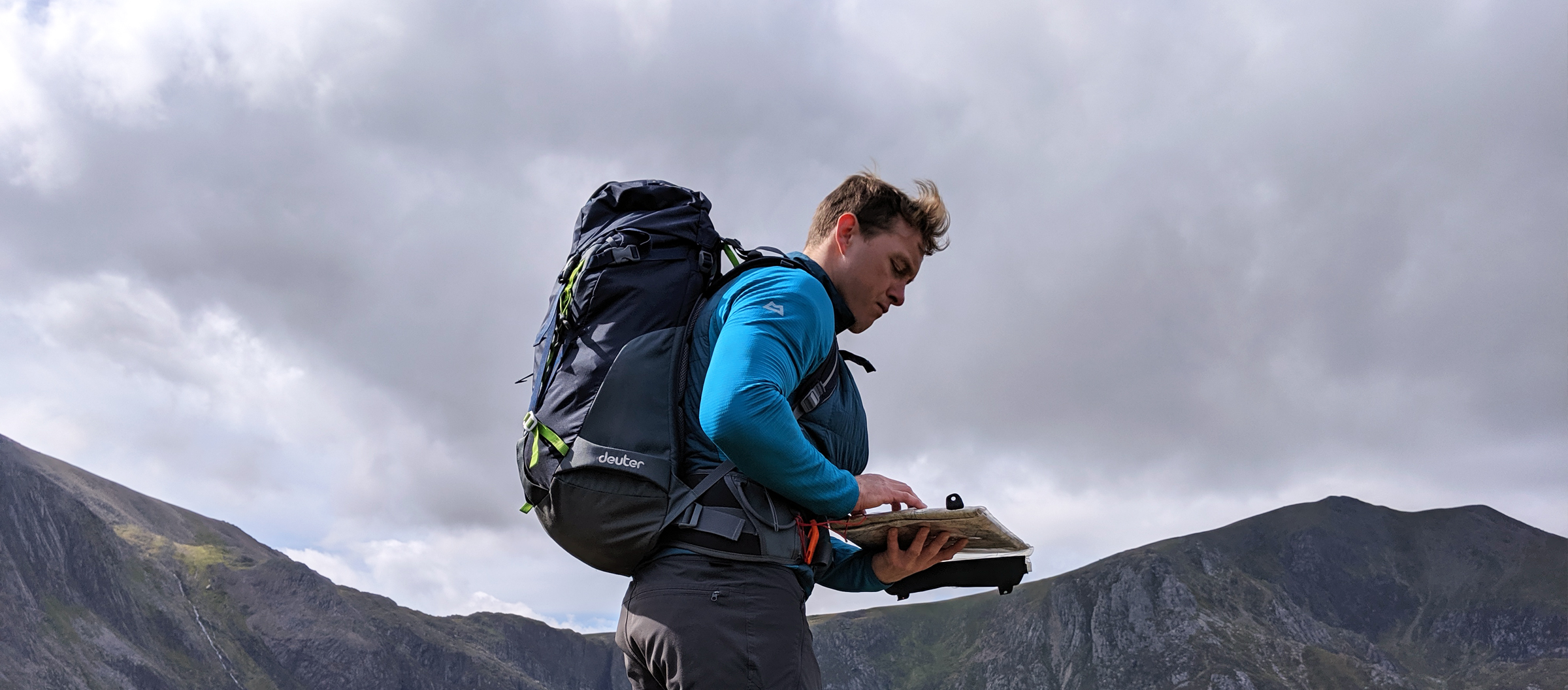 The period of consolidation is different for everyone; some may need to gain many more Quality Mountain Days, whereas others may already have the prerequisites to book an assessment immediately. Either way, it's an opportunity to amass more experience with greater direction, focus and intent; having the end goal of assessment in mind.
In addition to gaining the prerequisite QMDs for assessment, I highly recommend practicing many of the skills from the training course in isolation, such as emergency ropework and night navigation that wouldn't typically be used on a mountain journey. If feeling rusty, some candidates attend a "Refresher" course to swot up on specific aspects before assessment. We'd recommend booking refreshers with instructors who regularly work on Mountain Leader Assessment courses so you're getting the best possible input from well informed sources familiar with the assessment standards.
Assessment
Prior to booking assessment Mountain Training require that you;
have attended a Mountain Leader training course (or been granted exemption.)
be familiar with the syllabus
have logged a minimum of 40 Quality Mountain Days in three different regions of the UK and Ireland
have logged at least 8 nights camping, including at least 4 nights wild camping
have physically attended and completed (i.e. not online) a first aid course which involved at least two full days or sixteen hours of instruction and included an element of assessment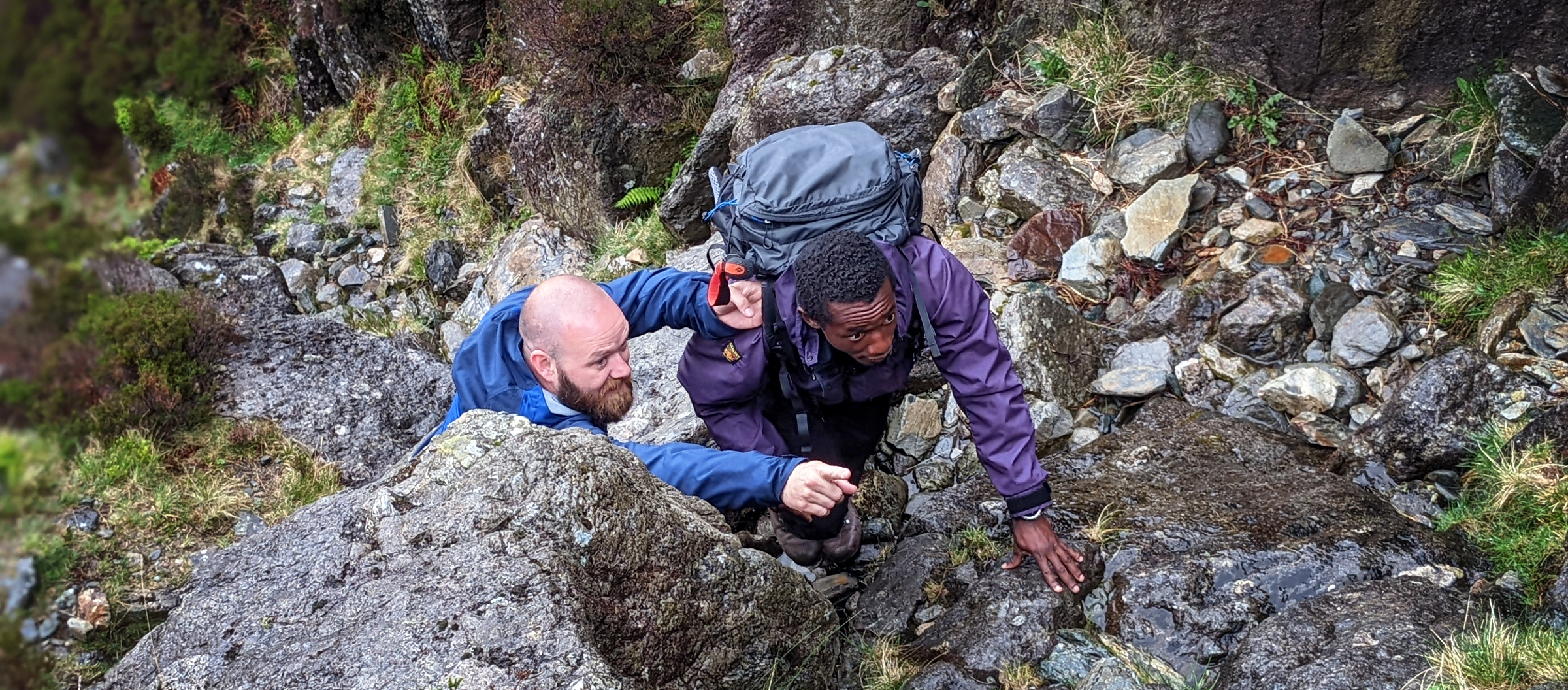 Familiarity with the syllabus hopefully should come from the training, the assessment criteria is detailed in the Mountain Leader Scheme Handbook and is itemised clearly in the Skills Checklist, both of which can be found in the Downloads Area here. We highly recommend using the Skills Checklist as a document to check your progress and development in the build up to assessment. Working through it means you'll have considered all the apsects that make a good Mountain Leader and can be a real confidence boost.
The required 40 QMDs are a minimum. You don't need to have more than this, but do turn up to assessment with 40 unequivocal QMDs. Having extra QMDs in hand is certainly no bad thing, and those with more experience typically perform better. I would however say, don't keep putting off assessment chasing ever more QMDs if you don't feel like you're not actually developing any further. Hopefully you'll been out many more days and nights camping than the minimums; it's worth logging any & all hill days, even those that don't qualify as QMDs, as it highlights other good experience. My top tip is to use the "flag" feature to mark your best 40 QMDs so it's easy for your assessor to see the good stuff.
In terms of First Aid, Mountain Training only ask for any 2 day / 16hr first aid course with some form of assessment. We'd recommend a First Aid Course specific to working in the outdoors such as the REC or ITC schemes.
For a rough outline of what an assessment looks like, check out the sample itinerary on out Mountain Leader Assessment course page. The assessment is 5 days with 2 nights out camping.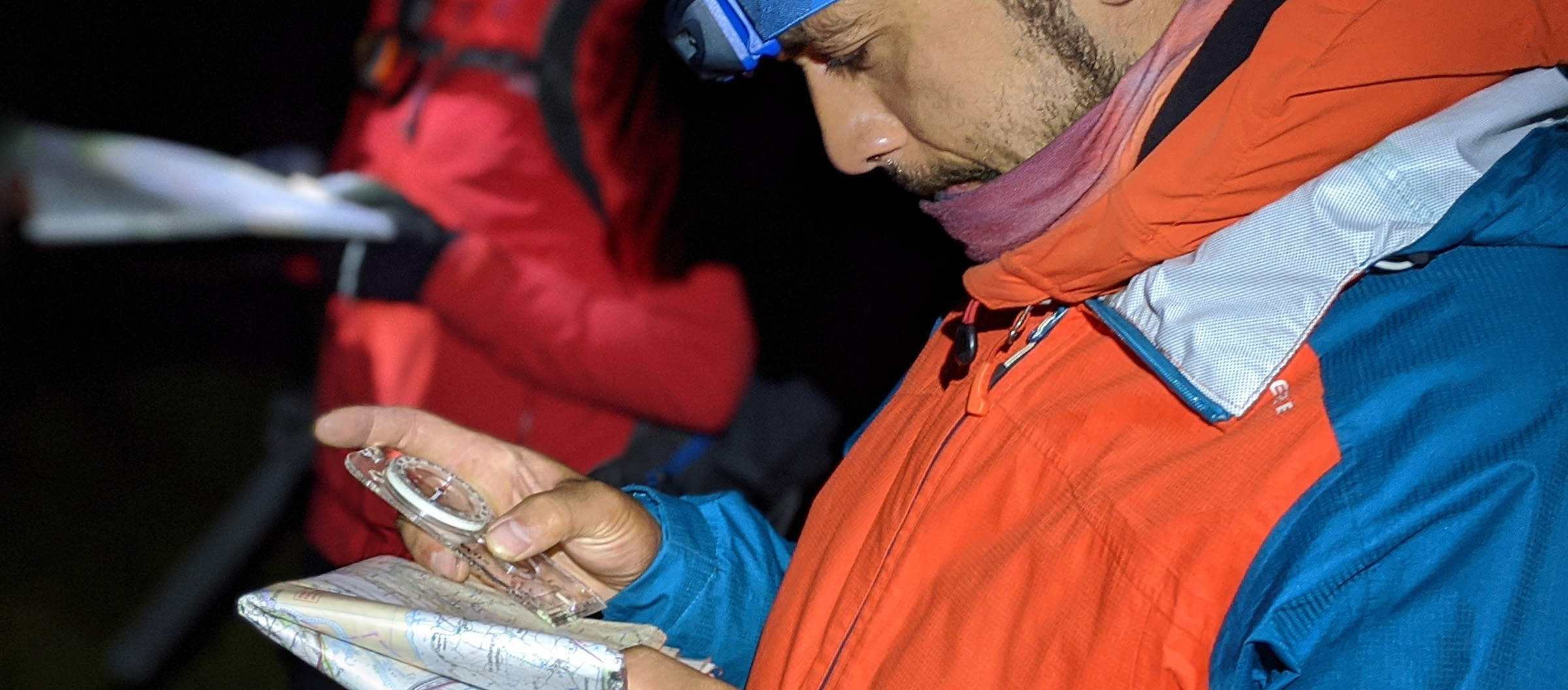 Results
There's no quotas or set pass rates, your assessor wants to see you suceed. If have achieved the prerequisites and demonstrate all the skills and syllabus competencies to a good standard, you'll pass!
If you haven't demonstrated the required level in 1 or 2 areas then you will be deferred on those syllabus points for either 1 or 2 days. Candidates should try not to get disheartened by this result as it doesn't mean you won't make a good mountain leader. You may just have had an off-day, or nerves got the better of you. Your assessor will specify exactly what aspects you have been deferred on, and why. A specific action plan for re-assessment will be drawn up and recommend what form the re-assessment should take, so you'll know exactly how to prepare and progress onward. The aim is to give you a clear pathway to getting to the standard.
The final possible result is a fail. This happens rarely and tends to be due to candidates not gaining all the prerequisites, inadequate preparation or leaving too long a time between training and assessment – there's no time limit, but obviously there'll be skill fade over time. Most people attend assessment within 1 or 2 years in our experience. Ultimately it's an experience based award, go hill walking, actively practice and take on board the info at training and most people pass.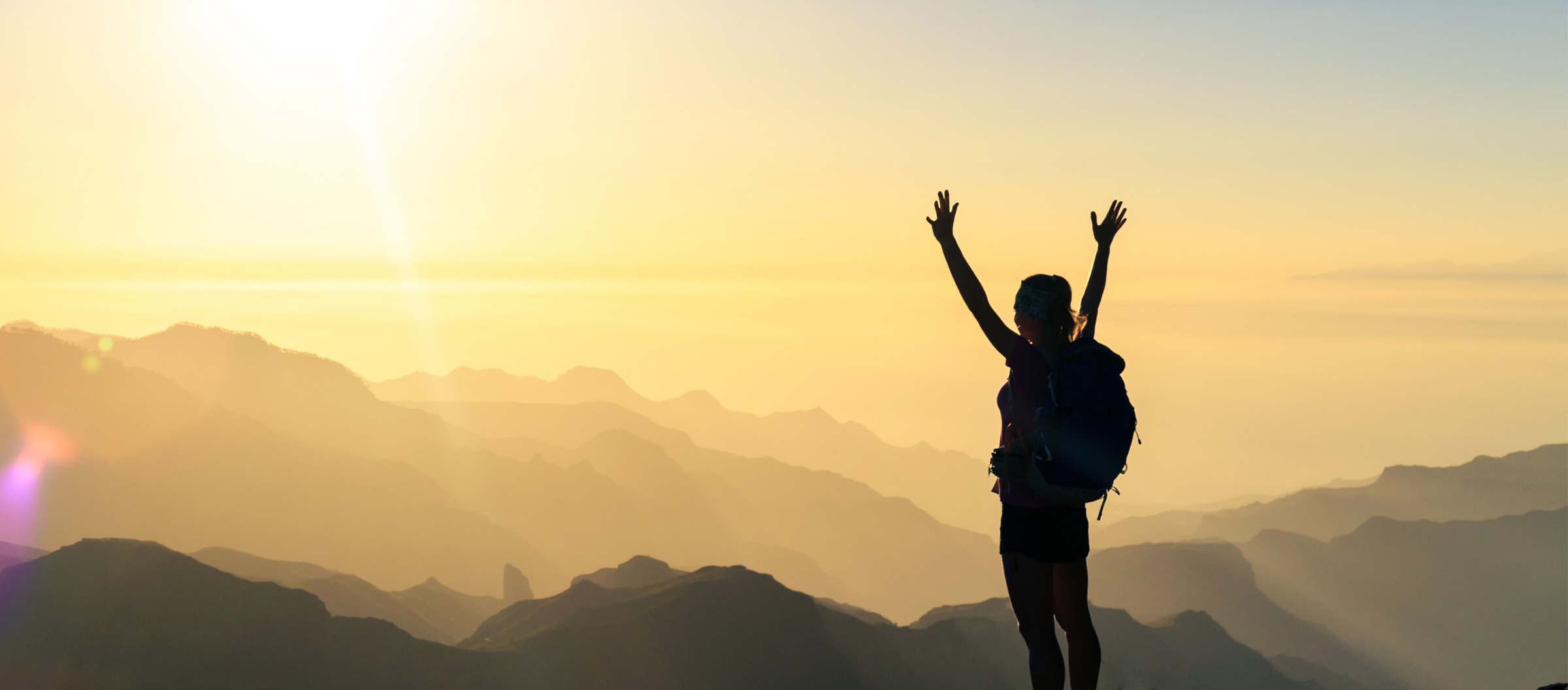 Qualified Mountain Leader
So you've put the work in and got the result you were after! The Mountain Leader qualification has no expiration date and you'll hold the award for life. As with any professional qualification, you need to use it or lose it – the skills that is.
It's a good idea to maintain an ongoing record of your experience and for those wishing to use the award for work it is worth considering joining the Mountain Training Association. This is similar to a professional body – they provide ongoing support and Continuing Professional Development to support your career as a Mountain Leader, whilst also providing many useful benefits such as gear deals and access to a negotiated insurance package.
The Mountain Leader is a highly respected award in the outdoor industry, having been established back in 1964. Those who've completed it should be proud of the accomplishment. If you're interested in becoming a Mountain Leader, check out our training and assessment course dates below; and if you have any questions we're always happy to chat further.