Petzl Sirocco 2 Review for Professional Mountaineer Magazine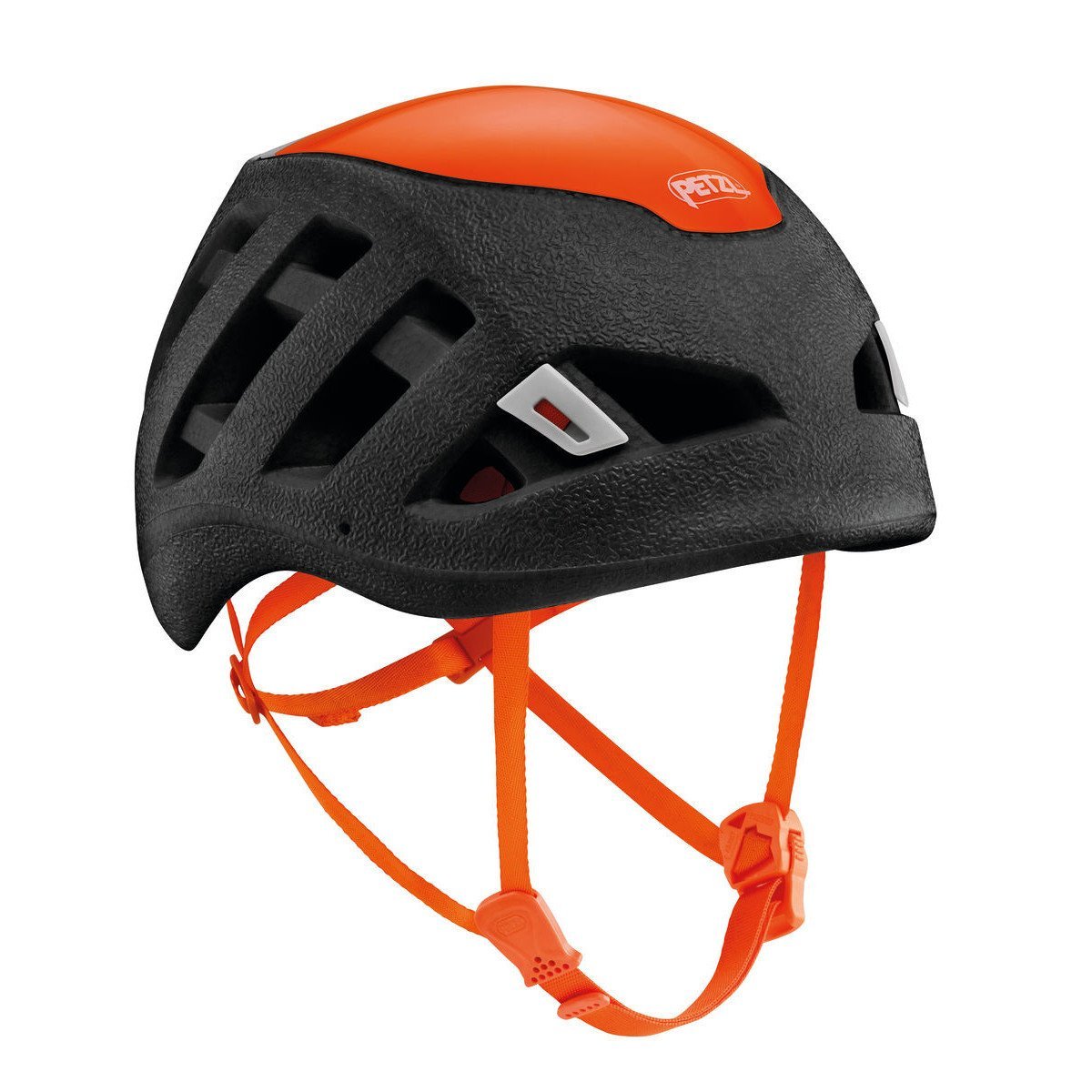 When the original Petzl Sirocco helmet was released, initially I was drawn in by its lightweight credentials. The greater protection afforded from passing the higher UIAA-106 helmet standard was a bonus and the EPP (expanded polypropylene) material has proven itself over time to be far more durable than the countless EPS (expanded polystyrene) models I've had over the years. Despite the many benefits, the large volume was often a tight fit under a hood, and many climbers couldn't stomach the unrefined styling and obnoxious shade of orange.
With the new updated 2017 Sirocco helmet, Petzl have addressed these issues by slimming down the volume on top of the helmet, adopting a lower profile with more angular styling and making the Sirocco just a little less orange with more tasteful black/orange or white/orange colours. This has been achieved by adopting a hybrid design, utilising EPP for the bulk of the helmet and the covering the top with a polycarbonate crown and EPS liner. Like a fusion between the original Sirocco and the popular Petzl Meteor helmet materials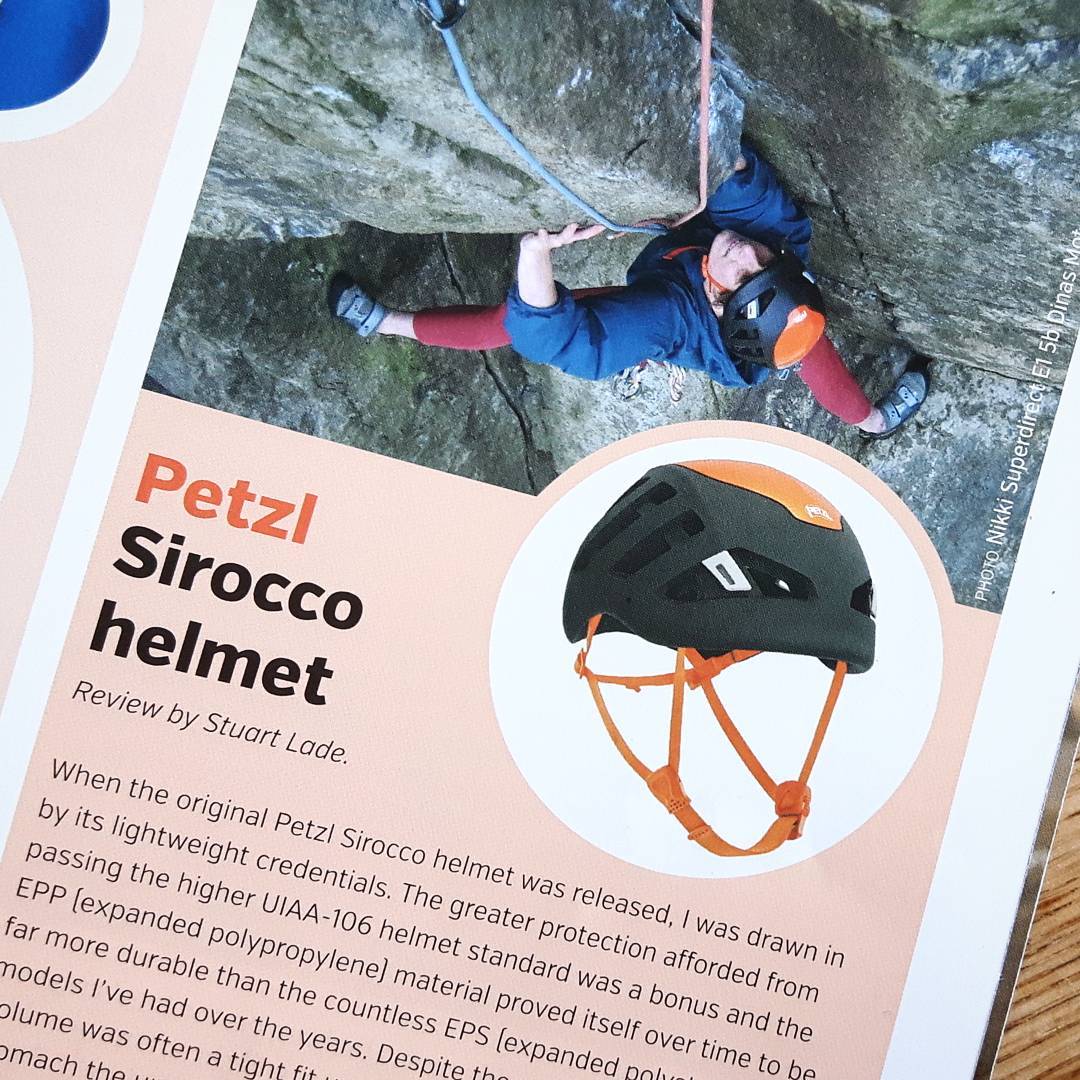 Perhaps less obvious is the greater coverage the new shape provides by sitting a couple of cm lower at the back of the head, giving better protection more akin to a ski helmet shape. Other subtle design changes include a slightly improved head-torch / goggle strap that is now wider and easier to use. The magnetic chin strap which makes it possible to close the buckle in winter with gloved hands is still there. Some climbers found that ferrous rock would get caught in the magnetic buckle and prevent it closing so Petzl have now made the magnets removable. The foam cushions inside the helmet are still removable for washing and a spare set are included as well as a helmet bag (does anyone use these?). The S/M size (160g) now overlaps more with the M/L (170g) size so many will find the S/M helmet to provide a better secure fit.
Durability of the new hybrid Sirocco remains to be seen but so far it has held up well to rucksack stuffing and knocks in the 3 (now 18 months!) months of use I've had it. The Petzl Sirocco is a super lightweight helmet, comfortable, well ventilated and perhaps most importantly offers great protection.